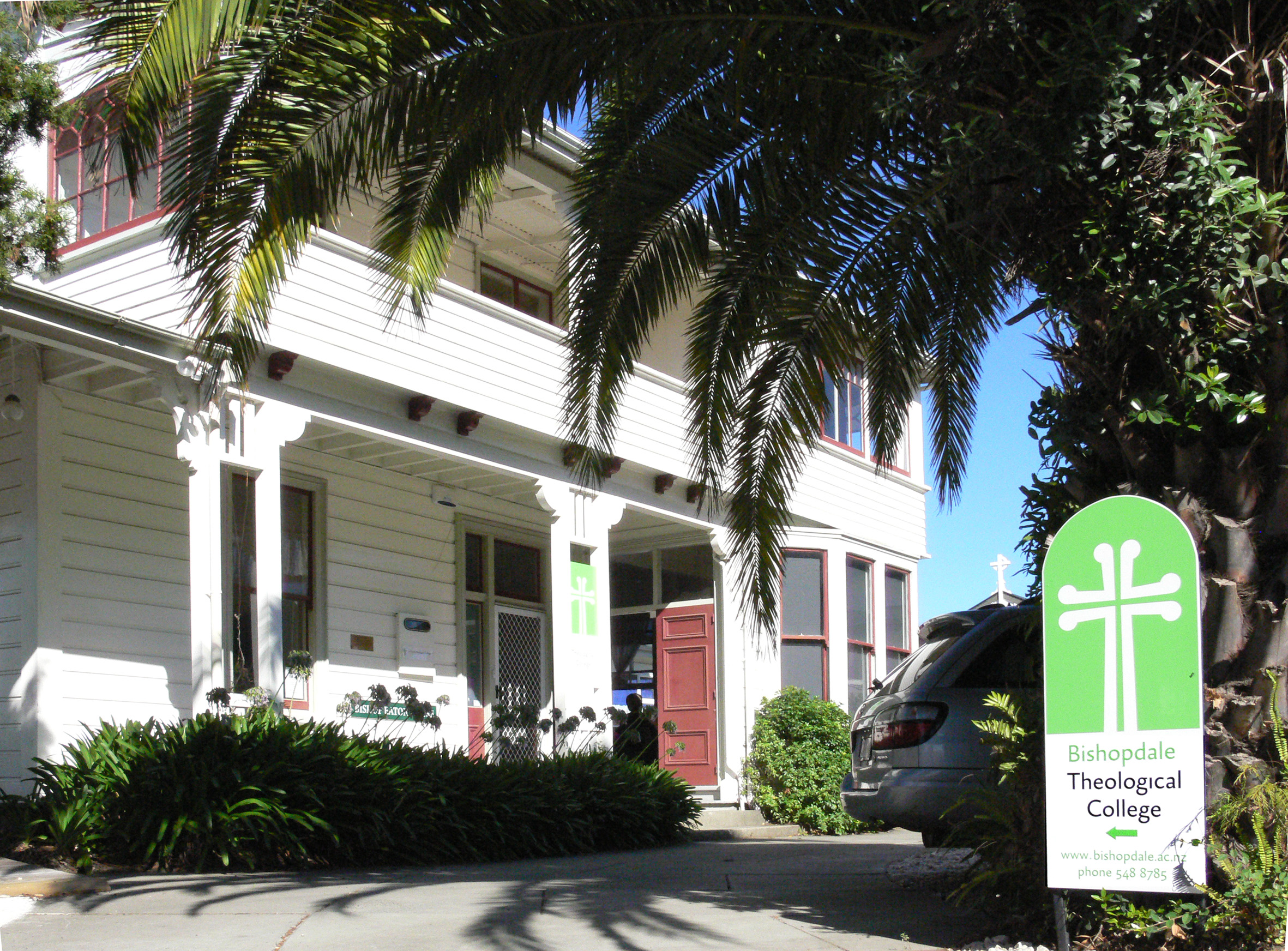 Bishop Sutton Library, Bishopdale Theological College
The library at Bishopdale Theological College, Diocese of Nelson, is around 6000 volumes, and is progressively being catalogued into ANGLICAT.  It has been formed by the merger of two theological collections, one of  these being the library from the Anglican Centre in Nelson.
---
Diocese of Dunedin Ministry Library
The Ministry Educator in the Diocese of Dunedin maintains a small library to support ministry in the Diocese. Most books are listed on ANGLICAT.
The library is primarily for the use of the Diocese of Dunedin.  If there is a title which you particularly need, and you are not a member of the Dunedin Diocese, please contact staff at the John Kinder Theological Library for further assistance.
---
St John the Baptist College Suva
The Judith Bright Theological Library at St John the Baptist College in Suva, is part of the Diocese of Polynesia.  It is a small library of about 2000 books which are catalogued on the shared Anglican catalogue (ANGLICAT) maintained by John Kinder Theological Library.  The library was moved to a refurbished building in 2008.  It also has a computer with internet connection for research use.
---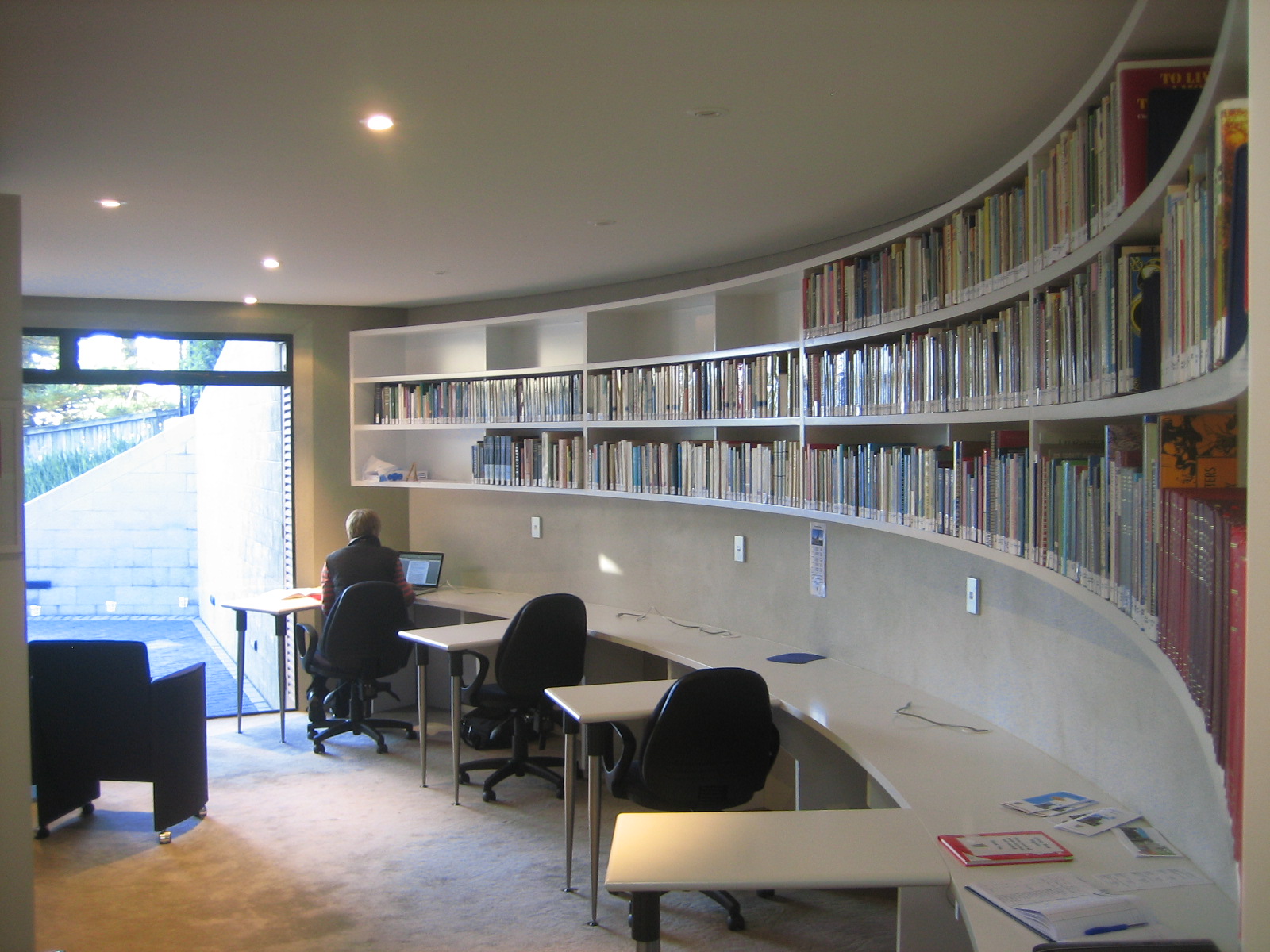 Vaughan Park Anglican Retreat Centre
Vaughan Park Retreat Centre, is a partnership resource of the Diocese of Auckland and Te Pihopatanga o Te Tai Tokerau.  It has a small library which is focussed towards liturgy and spirituality, and is also building reference resources to assist visiting scholars.  The books are on ANGLICAT, the shared catalogue of Anglican libraries, maintained by the John Kinder Theological Library.
---
Theology House Library and Anglican Resource Centre
Theology House is operated by the College House Institute of Theology. Although historically the Institute has links to the Anglican Church, it is an independent body incorporated under the Charitable Trusts' Act 1957.
They have over 30,000 (estimated) titles now, some are currently housed at Laidlaw College Library due to space constraints after the earthquakes, and their members can also obtain membership of Laidlaw College to allow access to these. Approximately 200 titles are added each year, and issues of several journal titles are received annually.
Membership and borrowing from Theology House Library is free and open to all. Postal borrowing can be arranged. Charges may apply for postal services.
Phone: (64) 03 341 3399
email: library@theologyhouse.ac.nz
---

The Friary of the Divine Compassion Library
Libraries have existed within religious communities from the earliest days. The Friary of the Divine Compassion continues this ancient practice and has a current collection of over 3,400 books, and subscribes to a number of journals and other magazines. Over the past year our collection has been re-housed in a newly created space that provides a pleasant reading and study room. You are welcome to drop in and browse, to use our facilities, or to borrow books.
Address:
Te Ara Hou Village,
100a Morrinsville Road
Hillcrest, Hamilton. NZ.
Phone: 07 856 6701
library@franciscan.org.nz
Borrowing guidelines
Catalogue: The Library is being re-catalogued. An up to date computer catalogue is available in the Friary Library or through the John Kinder Library ANGLICAT search engine (www.kinderlibrary.ac.nz).
If you need help in locating a book, please ask.
Issuing Books: Please fill in the Issuing Register on the desk before you take books out of the Library.
Loan period: Books are issued for 4 weeks, and may be renewed once unless requested by another borrower. You will be sent a reminder email when your books are overdue.
Please Note: You will be invoiced for any books unreturned, lost or damaged.
Returns: Please place books in the "Library Returns" box in the Library. If you are returning books by post they must be securely wrapped in cardboard or posted in a handibag, and addressed to:
The Friary of the Divine Compassion
P.O Box 13-117
Hillcrest
3251
Donations
There is no charge to use the library. However, as we are seeking to enlarge our collection, financial donations are always welcomed.
---
Waiapu Diocesan Library
The Waiapu Diocesan Library is housed in the Waiapu Anglican Centre, 2 Bowling St, Napier.  All lay and ordained people of Waiapu are welcome to borrow books at any time, there are no membership requirements.
Books can be accessed by searching the John Kinder Library catalogue and then emailing a request to the Ministry Educator, or visiting the library in person.  Books are posted out free of charge, and returns are the responsibility of the borrower.
The Ministry Educator takes a selection of books and resources to many parish and Diocesan functions.  Included in the library are audiovisual resources, Children's ministry resources and children's books, and sets of small group resources.
---
Find out more about the Anglican Church in New Zealand and Polynesia
Blain Biographical Directory of Anglican Clergy in the Pacific